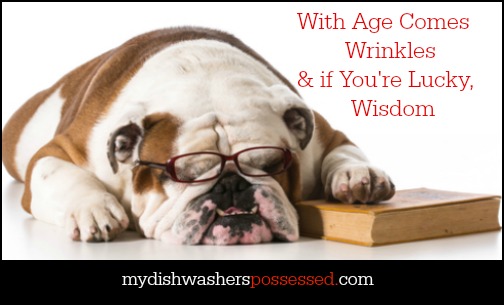 When my first child, Tom, was a baby I made sure the two of us got out of the house and went for a walk every day we could. Unless it was raining, snowing, or 10 below, I bundled him up and either put him in a front pack, or his carriage and we would walk the streets of our Queens neighborhood. Often we would stop to get a coffee, (for me, not him) or stop in the market, the park, or library.
Many times as we were walking, a car would pull up, the window would roll down, and the driver, most often a woman with older children, would tell me something I was doing wrong with my son. People told me it was too hot to be walking with him in a front pack or too cold. I often was scolded for letting him wear no socks, or no hat. Once when he was about four months old, I put him in a baby swing, (carefully holding him the whole time). A dad who was walking by with his kids stopped to tell me that he thought my son was too young to do this.
We also had our share of people just curious about my infant carrier or make a comment that they had never seen one before. We got our share of smiles and good wishes too. Mind you these were complete strangers.
I sort of got used to it and would smile and thank them for their concern. At 33 I felt fairly confident that I was able to care for my child. Even if I was having a moment of doubt, I would be dammed if I let them know it. I would just come home and cry to one of my friends or my mom.
As Tom got older, and we added two more children to the mix, the questions and comments continued. That may be why when I started to go on social media five years ago, I wasn't entirely shocked that people had no problem sharing their opinions online. I figured if people I didn't even know had no issue telling me to my very pregnant face and belly that I shouldn't be having a third child since I already had a boy and a girl, someone who could hide behind a computer would surely have no qualms about letting their feelings be known on Facebook or Twitter whether or not I'm a good mom because I give my kids fast food or not.
I was very glad that I waited until I was at a point in life where other people's opinions about me and my choices did not hold much weight before I started to share my writing online. It took me until I was in my mid 40s before I felt brave enough to put myself and my opinions out there for all to see and judge.
I was shocked when people I didn't even know started to read my essays and posts. It never fails to thrill me when a person reaches out to me via email or Facebook to let me know that something I wrote touched or helped them. Occasionally someone will object to something I write. That's especially true if my writing appears on a bigger site and they share it on social media. For me that is the price of opening myself up. It's a price, that at least for now I can pay.
I love being a blogger, and I love that I have met other women and men who also love to write and share their writing online. The term "mommy blogger" has never once caused me an ounce of shame. It reminds me of the self assurance I felt when I decided to be a stay-at-home-mom, breastfeed my first two kids, or feed my third baby with a bottle and formula.
Every other day there seems to be someone who makes a splash telling women in a magazine, website, or TV show that a particular choice we are making for our families, careers, or bodies is wrong.
My 50 years on this planet have taught me that I can take what I like out of anything I read, watch, or am told to my face, and leave the rest. The self confidence that allowed me to be comfortable with having a voice and sharing it, is the same confidence that allows me to decide what I want to take into my soul and what to let slide to the curb.