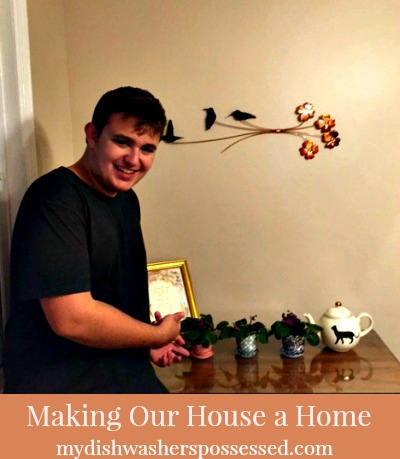 This is a sponsored post. All opinions are my own.
A few weeks ago my kids were looking at some old photos from when our oldest, Tom, was a toddler. Back then we were living in a sweet little house in Queens. It brought back so many memories seeing my first baby as he was watching Blue's Clues in our pink living room decorated with a pastel colored sofa, throw pillows perfectly placed, pictures and knick-knacks.
I know, I know. Clearly it was my first baby, and I was not able to keep that up. Tom, now 17, took one look at the picture and said, "Wow, it was so pretty. So mom that's what it looks like when you only have one kid?"
Back then I took so much pride and joy in keeping my house looking fresh and pretty. Even when we moved into the house that's been our home for the last 15 years, I made an effort to put my special touches throughout and make it home.
Within a few years I had two more children, and keeping it safe and somewhat clean became more of a priority than pretty. One by one delicate pieces were replaced by those that could survive being "loved" by three growing children.
Also, as much as I longed to get rid of the wallpaper the previous owner used for the living room, dining room and the hallways, something always more pressing would come up that needed our time and money. As the years went by, our house started looking in need of a makeover.
This March I finally got my wish when my dad volunteered to install sheetrock over the old worn wallpaper and paint the house. We even replaced the old worn cream colored carpet with great new flooring. (That was done by a professional — crazy I am not.) It's taken almost six months of my dad dutifully returning to our house each day while my three darlings were at school or camp. But now our house is really starting to look like a home again.

Now that the kids are older, I felt confident to take out some of my more delicate pieces and put them around the house. I'm also older. My tastes have changed a bit, and I would like to introduce some fresh pieces to my "new" old home.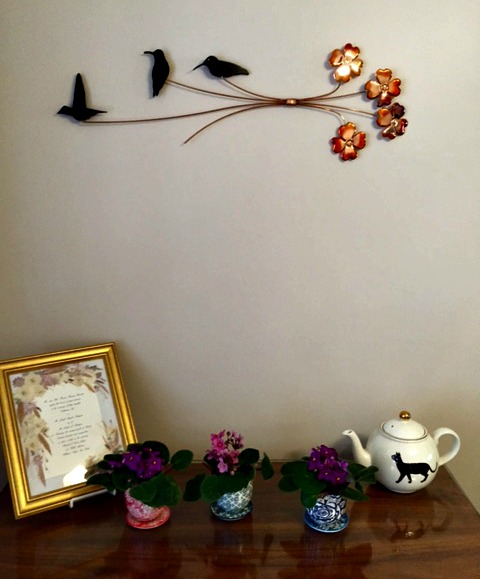 This is why I was excited when UncommonGoods reached out to me about reviewing a product or two from their catalog of handmade, recycled, and organic goods.
The company's mission is to make sustainability part of all their products. They are always working to make UncommonGoods more environmentally friendly and socially responsible.
I had a ball checking out their beautiful products and really appreciated that they use artists and small manufacturers that work to make their wares in the most socially and environmentally responsible manner. You won't find any products that contain leather, feathers or fur.
Since my dad spent so much time and effort in making our house look beautiful, I should have taken this fun opportunity to choose something for him from their great and varied selection of gifts for men (which you can see here).
Or, I could have been extra thoughtful and ordered my parents something beautiful and personalized for their upcoming wedding anniversary from their large selection of anniversary gifts. (Check them out here.)
But, I really couldn't resist getting a few things to make my now beautiful house a bit more homey. The Hummingbird Flower Wall Art made from copper and walnut wood looks perfect in my dining room. The colors of the wall sculpture match my cream colored walls. (I wish my picture did it justice.)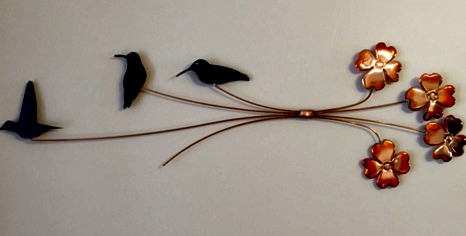 I also chose the set of three teacup planters, which go with the hummingbirds! I wish I could fully express how excited I was to see the corner of my dining room better reflect my personal style. The kids loved it, and at least pretended to tolerate my little spiel about the fact that I fell in love with the wall art because it had three hummingbirds to represent my own little flock.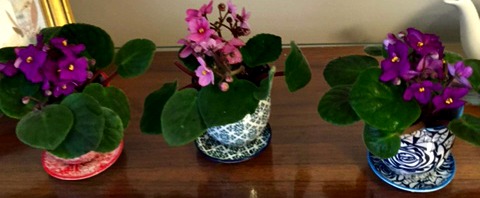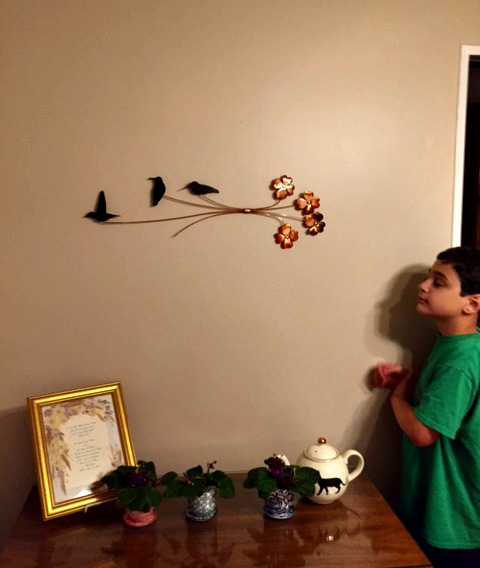 I had so much fun going through the Uncommon Goods products. Whether you need something fun for a bridal shower, (check here), a gift for your sister, or a present for a baby nephew, you are sure to find something affordable and a little different from the beaten path.