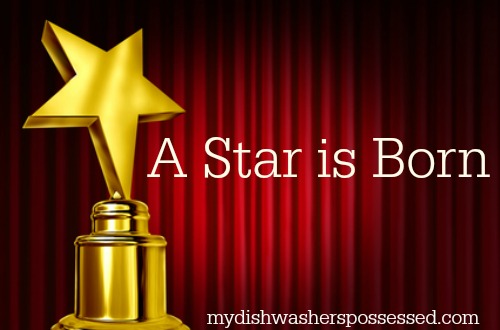 My daughter is destined to be a star. I just know it. She walked onto the stage Friday night in her pink and green costume with her lion mask on top of her head, and her mere presence made the crowd go wild.
OK. The people who went wild were me, my husband Joe, our two sons, and my parents. But we were as excited to see Lizzy take the back row of the chorus in her school's production of the Lion King as we would have been if it she was debuting in the lead for a Broadway musical.
"There she is Kathy. Do you see her?" Joe whispered.
I kept looking, straining my neck to get a glimpse of my star. I cursed the fact that she inherited her father's height instead of my diminutive stature.
"I can't see her. Where is my sister?" My 11-year-old Peter said, in voice far louder than I would have liked.
"There she is. You see her. She is walking back and forth. Oh, she just smiled. Do you see her smiling?" These comments came from Joe and my parents.
"Mom did you see her? She just smiled." Said my 17-year-old, Tom, now playing our family's version of Where's Waldo.
I looked down the row to see my mom and dad crying, Joe and Tom beaming, and Peter jumping up from his seat trying to get a better glimpse of Lizzy.
Finally I was able to see her in all her leonine glory. She was following along beautifully, singing and dancing one minute, and then she would stop to yawn. Clearly they were not using her talents to their fullest.
She was brilliant, although I will admit I am biased.
Now, we are not novices when it comes to seeing our daughter shine on a stage. Lizzy has had the chance to dance in recitals and be in a variety of very sweet productions at her special needs elementary school. This year she moved up to the junior/senior high school, and these people mean business when it comes to putting on a show.
From the costumes and sets to the level of performances the students gave, everything was done with such a high degree of talent and care. I was amazed as I watched kids, who have a variety of issues and diagnoses, tackle the difficult dialogue and songs and thrive with them.
Of course the true stars of the production were all the teachers, therapists, and teachers' aides who helped the students perform.
Once again I was overwhelmed with gratitude that my daughter was able to attend such a great school with faculty that really cared about all aspects of her education.
There was a time when this scene would have seemed like the worst possible outcome for Lizzy. I didn't want my daughter to go to a school for special needs children. I wanted her to attend the same schools my boys do. I didn't want my child to have issues so severe that our district couldn't meet them. I wanted my daughter to be "normal."
I will always be thankful to my friend and her beautiful daughter, for letting me see that there are many ways a child can grow and thrive. Had I not witnessed her daughter's successful journey from our district's school to her new one, it would have been much harder for me to make the transition when it was Lizzy's time to switch.
It was bittersweet watching my friend's daughter take her bow as one of the graduating seniors. Now that she is 21, she is ready to leave the safety of school and join the community as an active member.
When the play was over, and the curtain calls taken, it was time for us to take our star home.
This wasn't the future I had dreamed of for my daughter when I was pregnant 15 years ago. But it is the dream that is perfect for Lizzy.