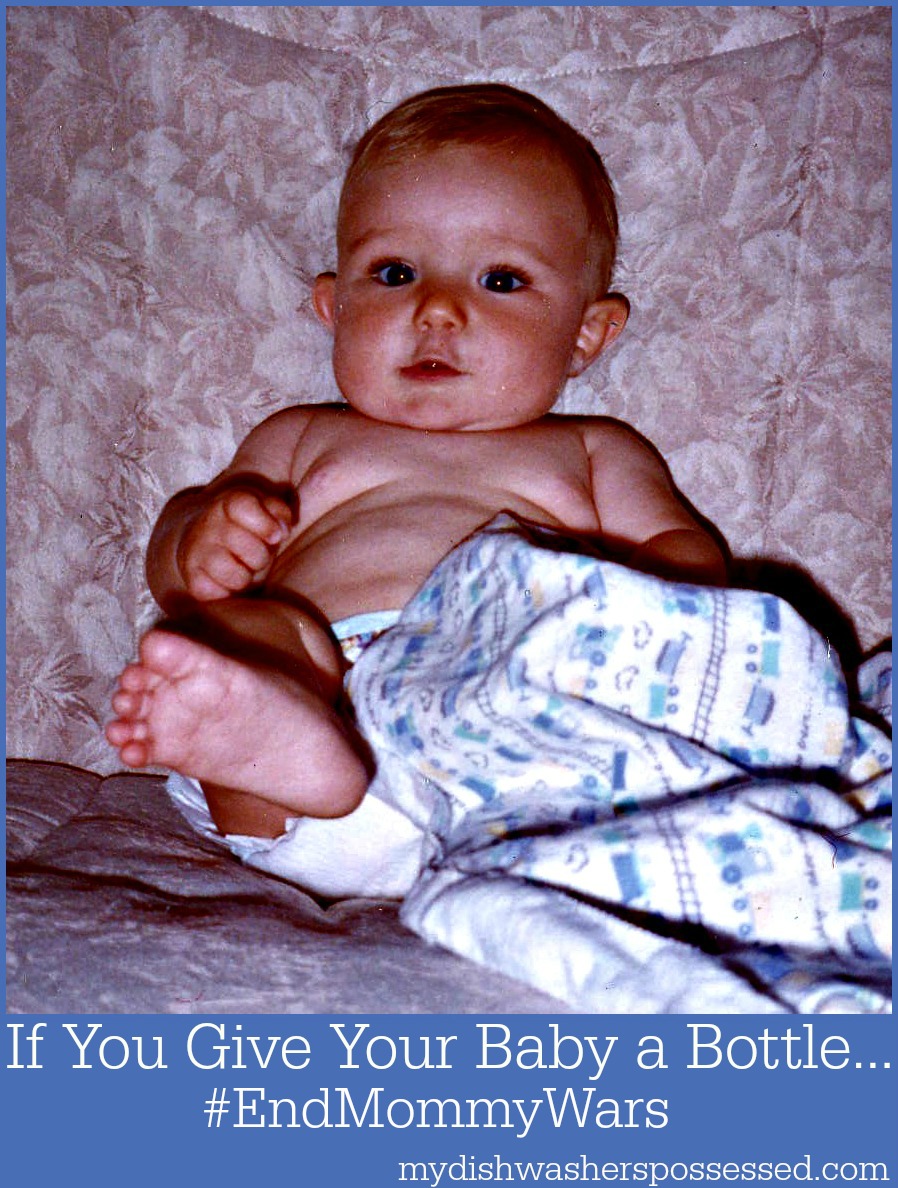 I'm a Sisterhood of Motherhood Partner and a sponsored blog partner, but all opinions are my own. Please see below for additional disclosure.
When my husband and I were expecting our first baby sixteen years ago, I was fairly open to how I was going to feed him. I wanted to nurse and had friends and family who had a great experience with it. My mother nursed my sisters and me in the late sixties and early seventies when it was far from a popular choice. In fact she was judged very harshly. Her best friend called her a barbarian.
But I also had friends who spent the first few weeks and even months of their babies' lives miserable and beyond stressed because they were having breastfeeding difficulties. Some friends bottle fed from the start and had babies and children who were happy and healthy. I was prepared to breastfeed but fine if it became apparent that formula was a better choice for us.
As it turned out both my son, Tom, and I took to nursing pretty well, and I found it to be a great experience that I cherished. I loved that breastfeeding forced me to slow down and focus completely on my baby. Some of my happiest memories are cuddling in bed with my husband and nursing our son. Joe especially loved the "drunk puppy" look that Tom would give after he was done. I was a happy, albeit slightly frazzled, new stay-at-home mom.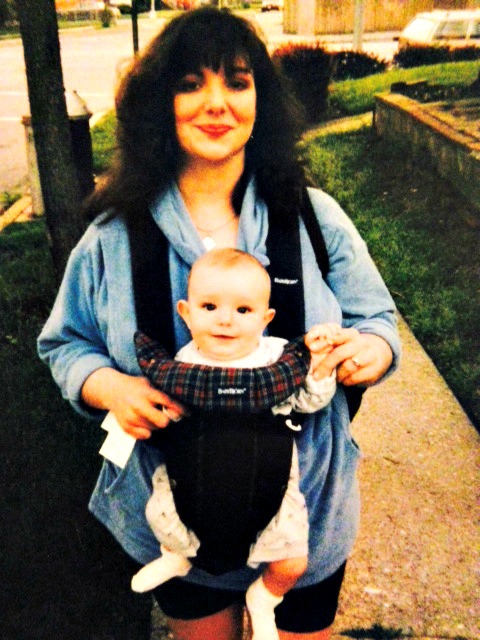 But as my son was getting older, between three and four months, the idea of having a date alone with my husband or an occasional outing with my girlfriends sans baby seemed like a nice idea. Because I wasn't a big fan of pumping, I was thrilled the weekend Tom happily took not one but two bottles of formula.  Wow, how lucky could I get? I have a baby that takes both breast and formula.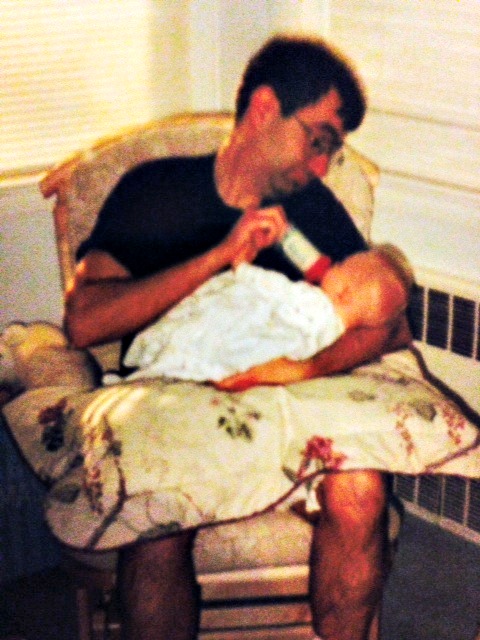 My happiness was short-lived.
That Monday as I was changing Tom, I almost fainted when I saw that his diaper was full of blood. After an extremely panicked visit to the pediatrician, we learned that Tom was allergic to milk-based formulas. The doctor suggested we wait two weeks and then try a soy-based formula for supplementing. But that too caused a problem. It was then decided that I would go back to exclusively nursing, and we would hold off on solid food until he was six months old.
I was guilt-ridden. This was all my fault, I thought. I should never have given him a bottle. The guilty thoughts continued. What is wrong with me? I am a horrible mother. Of course it didn't help that a few "helpful" bystanders told me that that is what I get for giving him formula. No amount of reassurance from my husband, family, or friends could make me feel better. In my mind, I had failed.
Thankfully Tom's body got back to normal, and all was well. That was until we started introducing solids a few months later. As he enjoyed greater variety in his diet, he realized the world was bigger than mommy's chest and began to self wean. I started pumping like crazy and tried to give him a bottle, but he wasn't that interested. I was a wreck. When he only showed a minimal weight gain at his next checkup, the pediatrician said to start supplementing with a special sensitive formula.
The can of Similac sensitive formula seemed to be a beacon announcing that my baby had feeding issues. Moms at the store would see it in my cart and ask questions. Some shared their feeding struggles and were a great support. But there were a few that were quick to judge me. I couldn't shake the feeling that I failed. That was until we got home, and he happily gulped it down. He loved to cuddle with me, take his bottle and look out at the world. By his next checkup he had gained the perfect amount of weight and was back on track.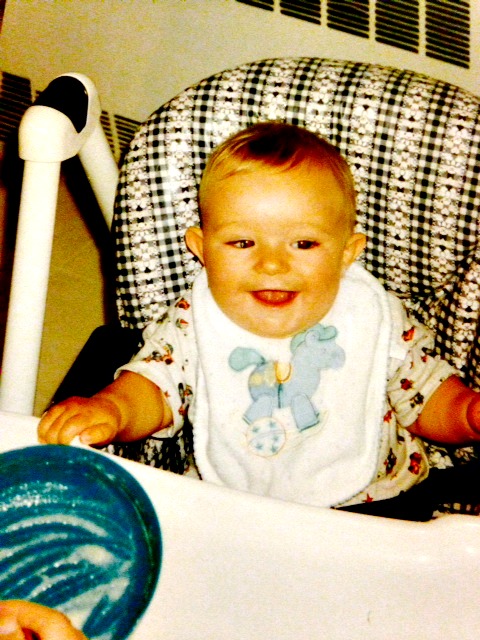 Similac knows that not all babies' digestive systems are the same. That is why they make a range of gentle formulas backed by their Tummy Care Guarantee. This allows moms and dads to try another type of Similac Formula free if your baby's digestion doesn't agree with a Similac product.
Even though this experience happened years ago, I clearly remember how sensitive I was during that time. I was sleep deprived, stressed out, and feeling so vulnerable to other mothers' opinions. As parents we really do have so much power to either help or hurt another parent's process. This is where Similac's The Sisterhood of Motherhood campaign comes in. The goal is to encourage parents to #EndMommyWars and support each other's choices. Even those we may not understand or agree with. The idea is that we are all working toward the same goal of raising happy and healthy babies.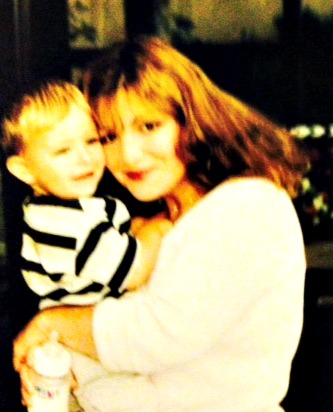 Learn more about Similac's Tummy Care here and then visit Similac's Facebook page and share your story. Together we can #EndMommyWars!
Similac partnered with bloggers such as me for its Sisterhood of Motherhood Program. As part of this program, I received compensation for my time. Similac believes that consumers and bloggers are free to form their own opinions and share them in their own words. Similac's policies align with WOMMA Ethics Code, Federal Trade Commission (FTC) guidelines and social media engagement recommendations.