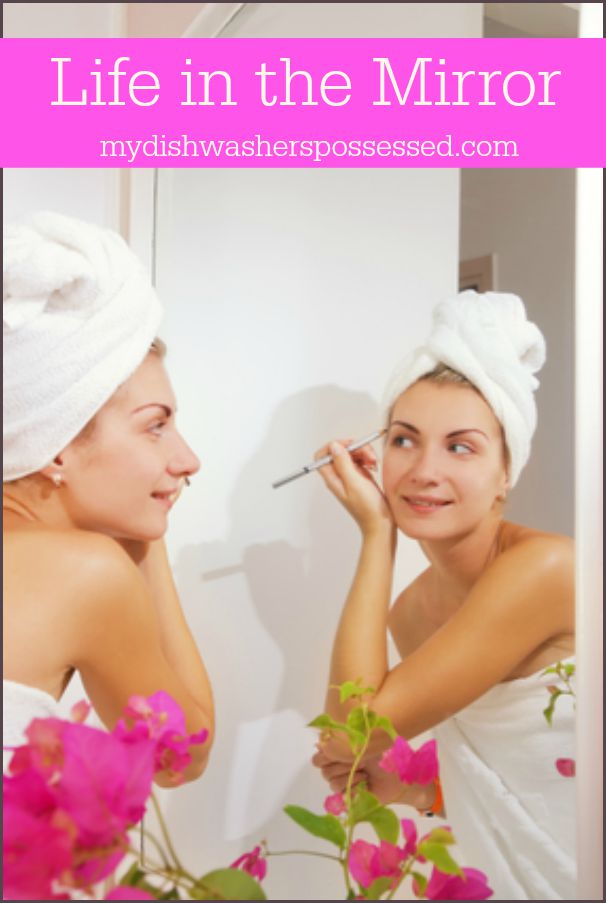 With very few exceptions, I've been partaking in a daily ritual since I was about 16.  
I've performed it in front of an audience of acting students for a class exercise as well as with a dressing room full of other women, and sometimes men, getting ready to go onstage. I've even done it in front of a nurse a few hours after giving birth to my first child. Not to mention the many times I have done it with babies, toddlers, and even teens vying for my attention.
What is this thing I make sure, come hell or high water, I do?  My makeup.
The types of compacts and potions I use have changed and morphed throughout the years. At first it was mostly drugstore brands, mixed in with a few pricier items my mom would buy for me at the mall. As I got older and made more money, I moved up to more expensive formulas with much prettier packaging.
The colors I use have changed too. Gone are the bright technicolors I first loved as a girl in my teens and early twenties who spent days in acting school and nights out at clubs, to the more muted and professional tones of a woman who worked in an office and spent weekends walking in the city with her husband.
Today I favor colors that work with my middle-age skin and my role as part-time writer, full-time mom of three.
My time in front of a mirror applying my makeup is my most sacred time. No matter where I need to be or how fast I need to get there I can almost always find time to do it. There have only been a few incidents in my life where I have been so sick that I haven't wanted to put on at least some lipstick or mascara.
I instinctively open up my collection of containers and compacts. I look at my face as my fingers reach for the sponge I use to apply my foundation. I reach for a brush and start tapping and swirling it into the translucent powder and then all over my cheeks and forehead. Always making sure to go down to my neck.  As I do this I watch my complexion get more even.
Now that my canvas is ready I can start to paint. Depending on what I have to do that day and how much time I have, I either brush on a little bronzer over my cheeks and eyes before I move on, or I more carefully apply blush and eye makeup. I suck my cheeks in and open my eyes as big as I can as I brush on whatever I chose to wear for the day. No matter what I always end with mascara and lipstick. Again, sometimes it's just a quick sweep of the lashes and lips, other times I use the precision of a surgeon as I line my mouth or make sure each lash is covered.
My ears can pick up the noises outside my bathroom, but I don't pay them much attention. I'm focused on what I'm doing, yet my mind is free to wander.
Some mornings my thoughts may go to one of the kids, or a project I'm working on. Sometimes I might think of an old friend or try to solve a problem. Other times I only focus on the task at hand.
After I'm done, I put my make up away, open the bathroom door, and allow the craziness of my day to begin.