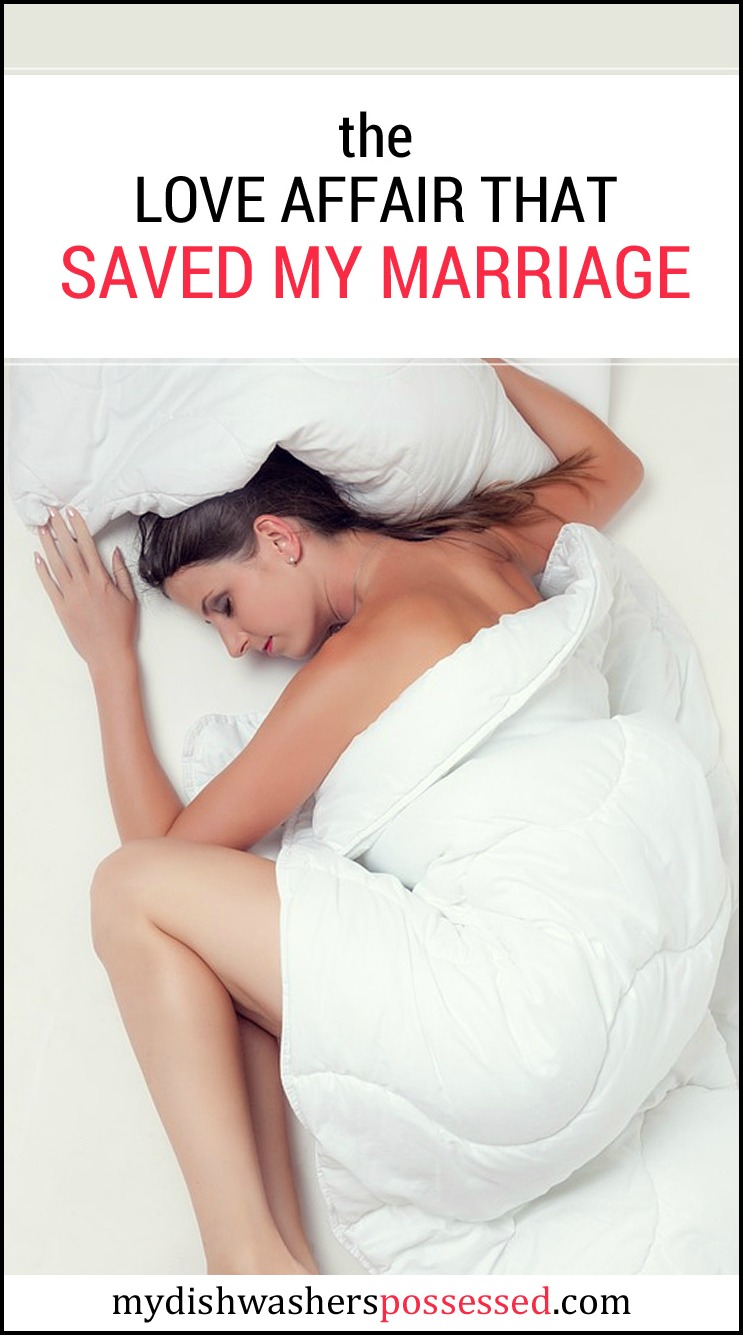 I wrapped my legs around him and sighed. For the first time in months I could finally sleep.
I felt more than a little guilty. After five years of marriage, I had never spent the night wrapped up with anyone other than my husband.
But here I was, caught up in a strange and exciting love affair. Phil was just too alluring to say no to.
I must admit that I turned to this relationship three times in my life. Each time I was about five months pregnant.
Yes, I succumbed to the temptations of an affair with my full body pregnancy pillow.
If it was up to me, I would still be sleeping with Phil, but Joe insisted I give "him" up the minute I had each one of our kids. And I mean the minute I came home from the hospital with our new bundle of joy.
I never even had a chance to give Phil a proper goodbye. Joe wanted his wife back.
The cad.
He relished being able to once again put his arms around me with no fear of being kicked in the middle of the night by the little one that was now sleeping in the cradle next to our bed. We just had a baby. A brand new person was alive because of us. Joe, very understandably craved the closeness and intimacy that sleeping in one another's arms provided.
Though I loved being able to comfortably cuddle with Joe once again, my post c-section body craved the softness of Phil. "His" only job in life was my comfort. That type of relationship can be pretty seductive and very hard to say goodbye to.
As I think back to my attachment to my pregnancy pillow, I can't help but remember just how hard it was for me to learn how to sleep, night after night, with another human being. The first few months of married life, I would instinctively turn in the middle of the night so that my head was at the bottom of the bed and my feet would be by Joe's head.
I adored my husband, but merging a life was not easy for me. Accustomed to living on my own, I now had to adjust to sharing not only my bed and my apartment with this man, I had to learn how to share my life with him.
Holidays and traditions were forever changed. I was a part of a new family unit. I even had a new name. I needed to get use to this new normal.
Though it took a little time and a few arguments over the best method for recycling or system for  the laundry, we did. By the time we were finally expecting our first child, I couldn't imagine my bed or life without Joe.
I loved the life we carved out for ourselves. As my belly continued to grow, it became apparent that our relationship was going to change. Something or someone was literally coming between us.  And it wasn't just my hypo-allergenic Phil.
The brand new cradle, the one my dad made for us by hand, would soon have a little baby in it. The baby that came after four miscarriages. The baby that was so, so wanted.
Those first few nights home with Tom were thrilling but terrifying. A human being was totally dependent on me. I was someone's mommy. Joe and I were parents. Our life and marriage had changed. Forever. What if I wasn't up to the challenge? What if we weren't up to the challenge? I was tired, sore, and overwhelmed. The stress was enough for a girl to want to cuddle up with her full body pillow and rock alone in a corner.
I'm glad I gave up the pillow that first night home and slept, even if it was only for an hour at a time, in Joe's arms. It was great to remember that even though we were now someone's parents, we were still a couple.
The love affair I had with my pillow each time I was pregnant not only provided my swollen body with much needed comfort. It also prepared me and my marriage, for the huge changes that parenting would bring. And for that, I'm eternally grateful for Phil.