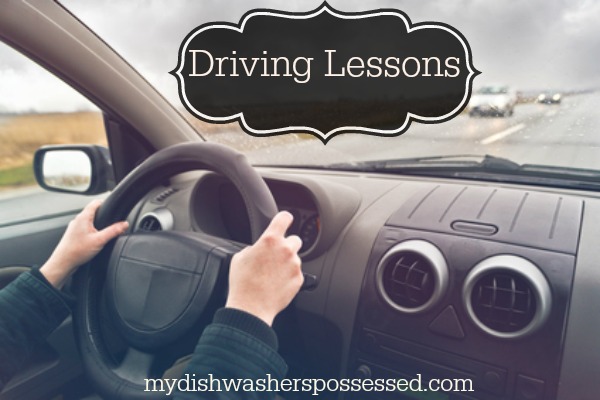 Being the mom of two teens and a 10-year-old means a fair amount of my time is in my minivan shuttling kids back and forth from various activities. Driving is as much in my job description as are chief meal maker, laundry wrangler, and sibling arbitrator.
I'm a mom, I drive. Nothing special or out of the ordinary about that.Or is there?
Until the age of 34 I had never, ever, driven a car. After years of waiting, I picked up the phone and called a driving school and vowed to get over my very big fear of driving.
I'm not really sure where my fear came from, but each year that passed without me getting behind the wheel of a car just intensified it. And I'm pretty sure that if my husband and I had not moved out of New York City, where I had lived from the age of 18 until I was 32, I may never have learned.
There was also the birth of our first child a year after Joe and I moved to Queens.
Now that I was a mom, I didn't want my kid to miss out on one event or opportunity because his mother was afraid to drive. I also didn't want him to inherit my fear of doing things that scared the heck out of me. How was I going to teach Tom to go out into the big wide world if I was holding onto my last big fear?
As a girl growing up in the 70s and 80s with dyslexia, I had gotten the notion that if something felt too hard to do, I was incapable of ever doing it. My sense of space and direction is very affected by my learning difference. Right and left mean nothing to me. Even to this day I can get lost trying to get out of a paper bag. I had a long list of things I never thought I could do, including typing, paying my own bills, and going to college. I was really proud of the fact that I had crossed almost everything off my I-am-too-dumb-to-do list long before Tom was born. The only thing left was the driving.
I had gotten my learner's permit a few months before. I knew that if I was ever going to learn I was going to need a professional to help me. My father-in-law had agreed to babysit Tom during my lessons, and I found a school that promised me they had a lot of experience dealing with people who were afraid to drive. I do believe that my teacher, Ray, became a candidate for sainthood after taking me out two days a week for six months and over 30 lessons because I was always convinced I wasn't ready to take my driving test. If memory serves me, the school finally insisted that I take my test.
It took me three tries, but a week after my 35th birthday I had my driver's license. A few months later we moved to the same Long Island suburb I grew up in, and before you knew it, I became just one more mom driving my brood of three around in my minivan.
How is it possible that the baby whose presence was the push I needed to get over my biggest fear is now old enough to get his own learner's permit? Like any mom of a new driver, I am nervous about the what ifs. But as a woman who lived in fear of driving for so long, I really want Tom to feel comfortable behind the wheel and will make sure that he has everything he needs to become a safe and competent driver.
For the last few days, Tom has been walking around with his driver's manual nervous that his own dyslexia will prevent him from learning to drive. I am so grateful that I totally understand that fear and can reassure him that if I can do it, he most certainly can.