The following is a sponsored post. All opinions are my own.
Some of my warmest childhood memories involve playing games with my parents and two sisters.
Whether it was a marathon game of Monopoly, poker, or charades, I clearly remember a lot of laughter and enjoying the time with my family.
As my sisters and I got older and started to leave the nest one at a time,our game nights eventually dwindled down to the occasional game that included college friends, boyfriends, and later husbands.
When Joe and I had the children, I had fantasies of fun-filled family nights around the dining room table playing board games. But that really hasn't worked out the way I planned.
Some of that has to do with the age span of our kids. With our oldest, Tom, being 15 and our youngest Peter, nine, finding a game that appeals to both of them can be difficult.
We also have the added challenge of having a 12 year old who is a very girly girl. If something doesn't have a princess on it Lizzy isn't very interested. Her special needs also add a complexity to shared family entertainment.
But other things get in the way, too. The boys have a fondness for computer games, which means they aren't always interested in things that aren't high tech. And Joe has a long commute that has him getting home after 9:00 most weeknights.
Lets face it, my dream of the family playing a board game together has been just that, a dream.
That's why I was very intrigued when Rob Appleblatt, creator of the new Pressman game, Tic Stac Toe, reached out to me about his 3D version of the old childhood classic. Unlike the game most of us learned when we were pre-schoolers, Tic Stac Toe uses pieces that interlock and can be played on a three-dimensional board. The formerly simple game takes on new complexity and allows players of different ages and skills to have fun.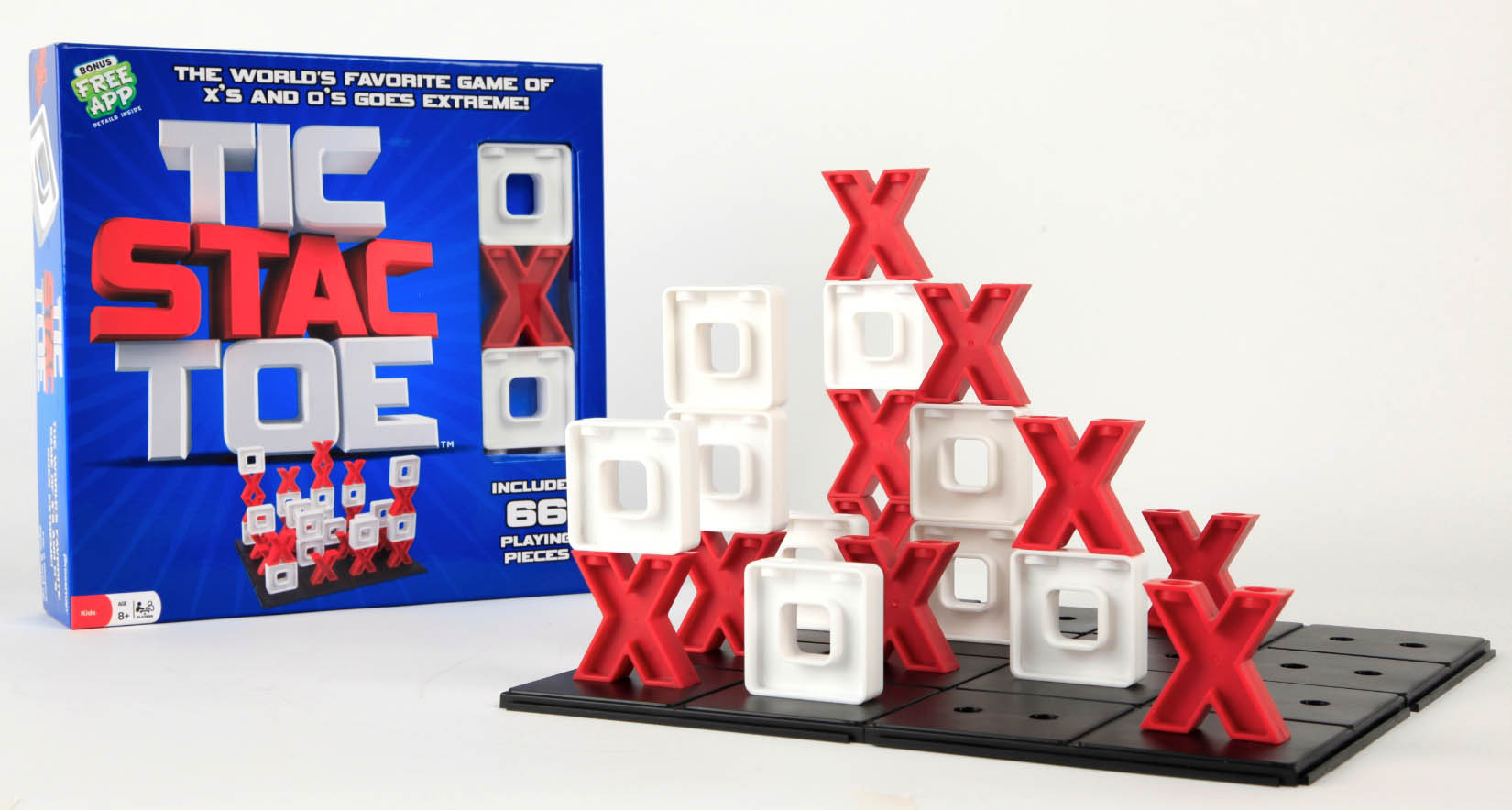 I admit I did feel a bit like Jane Goodall when I started setting up the game for the first time: suddenly the kids surrounded me and wanted to know what I was doing. Tom went so far as to take his headphones off and put his iPhone down. At no time did anyone fight as we were playing.

We had so much fun playing it that I decided to take the game over to my parents' house when we went there for dinner. It was such a treat watching my kids play with my mother and father. I love the fact that Tic Stac Toe can be as complicated or as simple as the skill of the players playing it.
Lizzy played with my mom and when she won we cheered so loud I'm sure they heard us on the other side of the planet.

But it was also fun to watch my dad and Tom play for about half an hour, literally taking the game to new levels.
We all had a ball and loved playing Tic Stac Toe. You can find it at stores such as Target and Toys R Us as well as online here. You can also follow them on Facebook and Pinterest.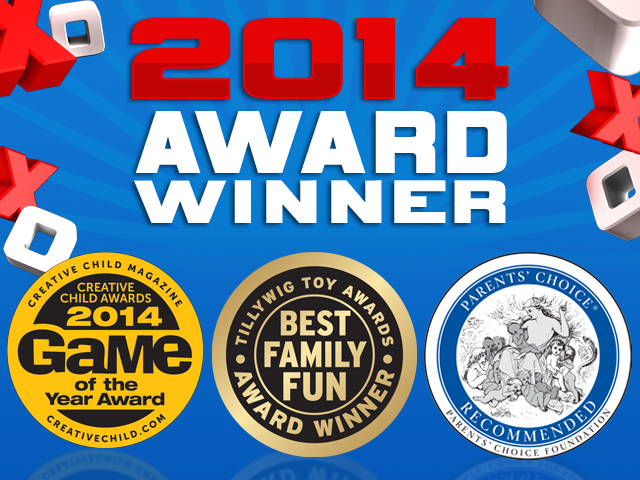 At a time when kids are attached to their gaming devices and parents are busy on their computers and phones, it's nice to know that some old fashioned low tech fun can still be had, especially for families like mine.