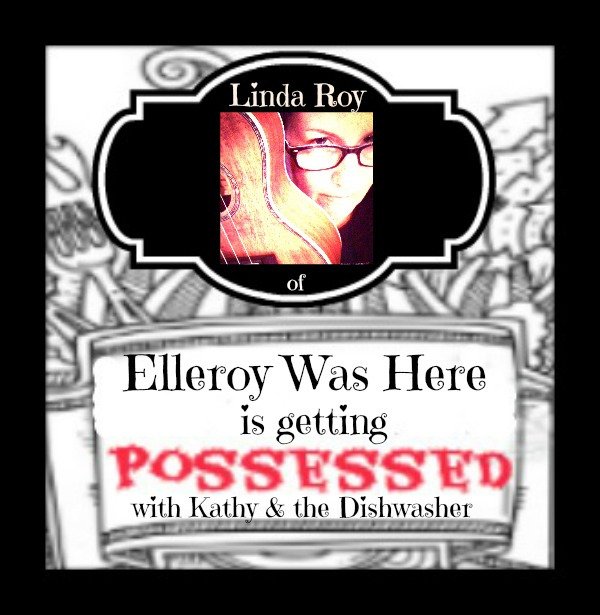 Welcome to the 15th installment of Getting Possessed with Kathy and the Dishwasher.
Each month I have fun sharing one of the amazing bloggers and writers that I have had a chance to get to know in my three plus years of blogging. And of course, the Dishwasher really enjoys learning about other demonic appliances that reside all over the country.
This month I'm so excited to introduce you to my friend, Linda Roy. of Elleroy Was Here formerly named, Mod Mom Beyond IndieDom.You might also know her from Lefty Pop. the political satire & pop culture site she co-runs with Lance Burson of My Blog Can Beat Up Your Blog,
I have the fun of being in several writing groups with Linda. Besides being a talented writer, she is also one of the nicest people I have never had the pleasure of actually meeting!  (Though since we don't live that far from each other, I do hope to change that soon.)
When BlogHer announced the selection of their annual Voice of the Year winners, I was thrilled to see Linda's name among the winners for her absolutely hysterical post, While the Iron is Hot.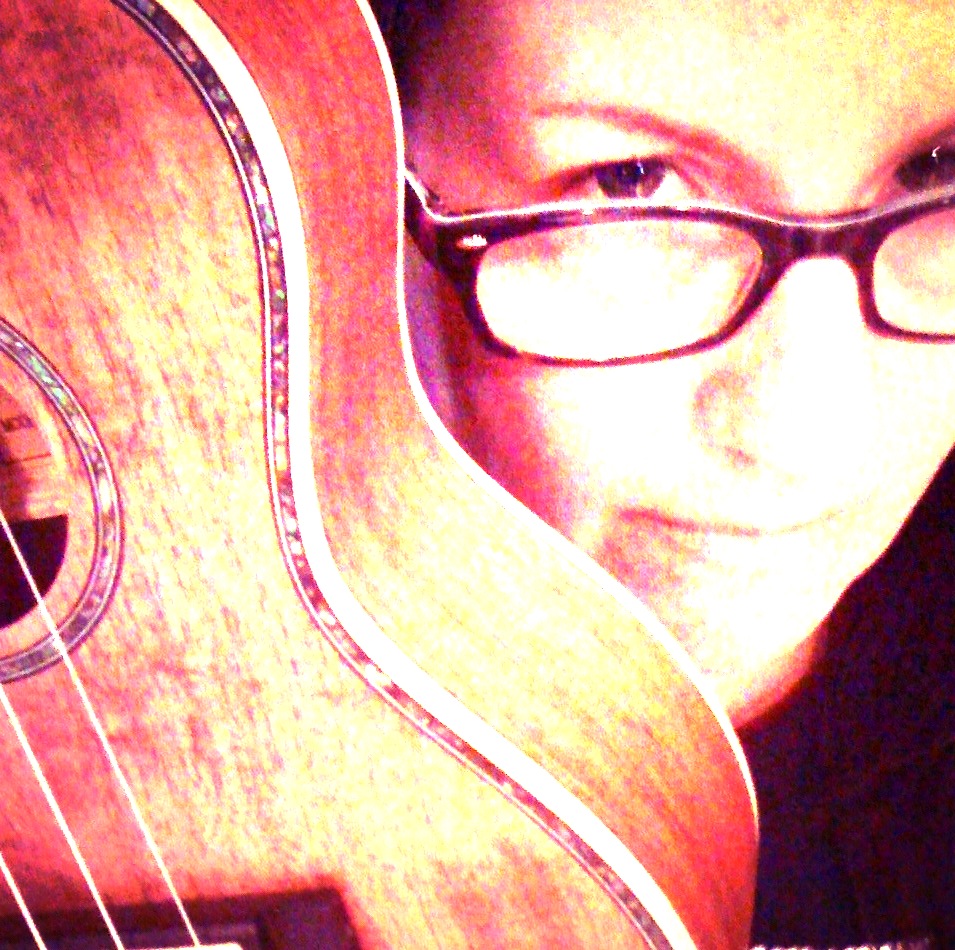 Linda I know the name for your site comes from your nickname, Elleroy, how did you get that name and who first gave it to you?
My husband Kevin's nickname is KRoy and when we got married and I became L. Roy, that kind of stuck.
I was working as an office administrator and had to choose an ID name for their computer system. Since
I read Elle magazine and 'elle' means 'girl' in French, I decided to spell it out as Elleroy. Since then, that's been my nickname and how I sign my photographs. (I'm into photography.) So when I changed my blog title, Kevin and I brainstormed and I came up with a play on the old WWII phrase 'Kilroy Was Here', an old band name of Kevin's. I assure you, it has nothing to do with that horrible Styx record! lol
You are a musician, actor and mom, how did you find your way to becoming a writer/blogger too?
You know how it is – becoming a mom is a full time job. It was hard to find time to be creative, so for several years, I wasn't. But I always had it in the back of my mind, "What will I do when both of my boys are in school full time? What can I do that's creative, that I can do at home, incorporating all the things I'm interested in?" That's when I discovered blogs and decided to try it. I wasn't sure which direction I was going to take with it, but I got a Blogger account and just started writing.
What does your husband and kids think of your blogging career?
My husband is very supportive. He's also a creative person; we have a band together (Jehova Waitresses) and he's also in a punk band called Grumpy Old Punks, so he understands the value in pursuing creative goals even if it's not lucrative.  He sees it as my job and gives me plenty of support. The kids think it's sort of interesting, especially when I bring home conference swag.  I once showed my 14 year old son my stats, "See? People in Pakistan read me! His reply was "Mom, you've got creepy guys in their moms' basements reading you in Pakistan?". So…yeah. No respect!
Congratulations on being selected a BlogHer Voice of the Year. Where were you when you found out?
Thank you!! I'm always pretty connected throughout the day to all things internets, but on the day the VOTY were announced, I actually didn't realize they had been announced. I was making dinner, eating dinner, washing dishes…for some reason, I didn't check my phone once, which isn't like me. So after dinner I sat down to check out Facebook and I had messages congratulating me. I didn't know what for.
Then my Lefty Pop partner Lance messaged me and congratulated me on getting VOTY. I was like "Whhaaa???". He sent me the link to the list and said "Here. Look at this, Miss Clueless." lol
I have to say that your VOTY post has always been one of my all time favorite posts, from anyone!What are the three posts that you feel best sum up you and your site?
I do song parodies about motherhood, among other things, and I'm especially proud of this one.
It's a parody of Lana DelRey's song Mama Del Ray – Video Games
Mother Goosed Nursery Nursery Rhymes For Modern Times is one of my favorite posts. I feel like it successfully represents what goes on in my warped mind.
Some of my Facebook Friends are Dead is one I wrote about how bizarre Facebook can be.
Linda as you know the Dishwasher always likes to get into the act. Since you are a musician the natural question would be what household appliance would you like to see made into an instrument?
My mixer. And I think some experimental music artists out there have probably already done this.
And besides, the name Sir Mix-a-Lot is already taken.
Excellent!
What is the first major appliance you purchased?
The all important refrigerator. Because food tops the list. And can you believe we still have the same one? I want a new stainless steel side-by-side with a freezer drawer at the bottom. A girl can dream…
That is high up on my dream list too!
And the all important question, have you ever had a possessed appliance? If not, what appliance would you like to see get possessed?
Yes! When we bought our candy apple red LG front loader washer & dryer, the first time I used it and I pressed the buttons, I was mesmerized by how colorfully it lit up like a jet cockpit and by the little dinging and whirring sounds it made. I sat on the laundry room step mesmerized by the thing, watching it go.  I think it put me into a trance.  I'd like to see my oven get possessed to cook dinner so I don't have to.
Thank you, that is great!
And now for the possessed questions, If a genie appeared and granted you three wishes, what would they be?
A book deal.
A record deal.
World peace.
In that order. Because I'm selfish. But I'd work to promote world peace with my book deal and record deal, so there's that.
Sounds like a plan!
What does being possessed mean to you?
My initial thought is all Linda Blair, head-spinning, pea soup spattered walls. But ultimately it means having a fire inside you that propels you to accomplish things. And hopefully, they're non-heretical things.
What possesses you right now?
Right now it's my love of coffee and the need for a second cup. Also, it's my pugs, who are staring at me with their tongues wagging and their bulbous eyes trained on my breakfast. And it's comedy. Always comedy. I'm all about random references. It drives my family crazy. Practically anything they say elicits a ridiculous pop culture reference from me in the form of an impression or song. I think I'm possessed by the demons of Saturday Night Live.
Is this something that possessed you five years ago?
Absolutely!
What do you think will possess you five year from now?
It will still be pugs & coffee, and music, and writing, Tom Petty, and hats and comedy.
Not necessarily in that order.
Many thanks to Linda for spending time with the Dishwasher and me. Do yourself a favor and check out, ElleRoy Was Here. You can also follow her on Facebook, Twitter, Pinterest, Instagram, Google, Bloglovin, and YouTube