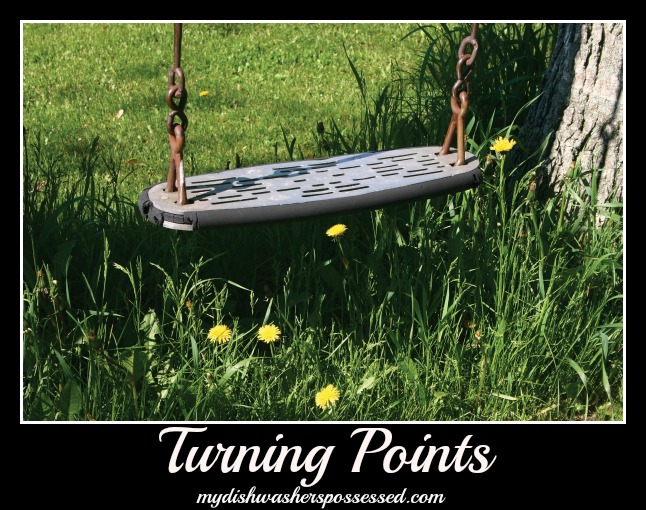 There comes a time in every mom's life when they have to admit defeat, throw in the towel, wave the white flag of surrender, and face the hard truth that they just aren't the center of the universe for their children anymore.
I always knew this day would come. But I was hoping that I had a few more years, say when my kids were in their seventies and not when they were 15, 12, and 8.
Today I was fired, or at least temporarily demoted from "Entertainer in Chief."
Apparently I'm no longer a fun mom.
Me. The woman who made kites out of construction paper, straws, and old Christmas ribbons. We would fly our very un-Pinterest-quality but airworthy creations and laugh. My praises would be sung to aunts and grandparents.
Me the mom who would read every Dr. Suess book known to motherhood and never mess up a wocket and gave every Wickersham aunt, uncle, and cousin their own distinct voice in Horton Hears a Who.
Me. The mom who marched around our living room with pots, pans, and wooden spoons.
Did I balk when I was asked to fashion costumes out of sheets and old hats?
Did I say no when I was asked to make snowman cookies or sail boats in the bathtub?
No I did not.
And, what about all the choruses of, I Know an Old Lady Who Swallowed a Fly, where I would not only sing, but actually pretend to swallow everything from the fly, and spider to the cow and the horse. I gave thousands of performances in traffic jams and various doctors' offices to rival any Oscar winner.
What do I get for all my hard work, blood, sweat, and tears?
A farewell dinner with a dozen roses? A gold watch?
No. Just three children who would rather do anything, and I mean anything, than be in a car with their father and me and go on a family outing.
Today was the third weekend in a row where Joe and I insisted that we go out as a family and do something as a complete family unit.
We had grown accustomed to threatening to cut off our teenager's iPhone in order for him to join us for some family fun, but we were not prepared for him to beg to do his homework and studying instead of spending time with us.
Now Lizzy and Peter have gotten into the act.
The last two times that we took our family walk on the beach, all three of our kids couldn't run fast enough to escape us.
Even LIzzy, who because of her special needs has always been very deeply attached to me, made several onlookers smile and laugh last week when she couldn't wait to break free of Joe as he struggled to tie her shoes.
"Wait for me boys," she screamed as she ran past me to catch up with her brothers.
Today my baby turned on me with his pleas of, "can't I play with a friend instead, or at least can we visit grandma and grandpa?"
Joe and I sat in the front of our minivan laughing at the belly-aching in the back seat.
Our kids are growing up and away from us.
I know that's supposed to happen. And at times, what I may even wish for when I'm knee deep in, "Mommy I need…" and "Mommy can you…?"
But I must admit, that I'm a little wistful for the days of singing nursery rhymes, and having kids beg me to carry them or swing them between Joe and me.
It never ceases to amaze me how much push and pull there is in being a mom. One minute wanting my kids to do more on their own and the next longing for them to crawl back in my arms.
Today was one of the days I wished they would stay little a bit longer. I'm sure tomorrow I will be singing a different tune.