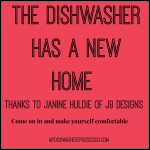 Legend has it that when it was time for me to make my entrance in the world I decided to come two weeks early. But then midway through the birthing process changed my mind, turned around, and, well, got stuck.
This was no fun for my poor mother who had to endure a horrific labor and was actually told by her doctor that if it wasn't for the head of obstetrics, I wouldn't be here.
Forty-eight years later I still have a tendency to jump first and ask questions later.
Sometimes finding myself stuck in odd situations.
My blogging career, such as it is, would be a great example of this.
I started my blog three years ago not knowing what I was getting myself into. Heck, I only had gotten my first email address a few weeks before hitting publish on my first post.
Everything I have learned has been through trial and error. That, and the kindness of the sweet souls in the blogging community who have always been so wonderful to me.
Those first few months were pretty scary but after a while I started to become comfortable working in the blogging platform I started with, Blogger.
Within a few months of beginning my blogging journey a lot of my online friends started to jump Blogger for the greener pastures of a self-hosted WordPress site.
Or what I would refer to as, the big time.
As I got more involved in blogging and started meeting more and more people who had very successful sites, it became apparent that if I wanted to continue to progress in my journey, I too would need to leave my comfortable and familiar little home on the web to one that was a bit flashier.
My fear of all things technical combined with my intense dislike for change meant that I spent a lot of time thinking about moving. And talking about moving. But not doing too much moving.
Enter the wonderful Janine Huldie of J9 Designs.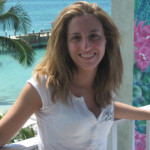 I met Janine this summer in one of my blogging groups. She was always quick to give me advice and help if I should run into a technical problem. I knew she would be the perfect person to finally help me make the step into the "Big Girl World" of a self hosted website on WordPress.
I even contacted her and found out all that was entailed.
Then I waited a few more months.
When I emailed her a few weeks ago and told her that I was finally ready to move my site she was amazing and held my hand through the whole process.
I was so taken by the professional and kind way the she worked with me that I found myself curious as to how she found her way into this profession.
Turns out that Janine's first career was that of a middle school teacher, but after years of teaching found herself a victim of district budget cuts. Since she had two little girls at home, born only 16 months apart, it seemed like the perfect time to stay home with them.
As much as she loved being with her daughters she found that she needed a bit more. Janine found the online writing community Hubpage and soon found her way into blogging.
Her site, Janine's Confessions of a MommyAholic went live in the Summer of 2012.
Janine had been blogging for a little under a year when she realized that she loved doing the maintenance and design of her site. She had taught herself the ins and outs of all the different aspects of blogging and had developed a real passion for it.
One night she remembers lying in bed talking to her husband and telling him that she was contemplating starting up a blog designs company. Her husband, who happens to be a graphic designer, told her to go for it.
With his support, she did.
J9 Designs began in May of 2013 and is coming up on it's first birthday.
I have to thank Janine for making what could have been a horrifying experience, really wonderful. She saw me through the process of setting up my hosting service, advised me on what theme to get and then listened to my ideas of what I wanted my site to look like.
When she emailed me  the mock up of the header she created for me I could not believe that she was able to create exactly the image that was in my head.
I am thrilled with my new home, and of course, so is the Dishwasher.
As always, I thank you all for your support. Welcome. Look around and get comfortable. I plan on being here for a long time.
* I hired Janine to design and move my blog from Blogger to a self hosted WordPress site. I loved working with her so much I asked if I could do a little profile of her. This is NOT a sponsored post and I did not receive any compensation or services for this post. I just think she is amazing!