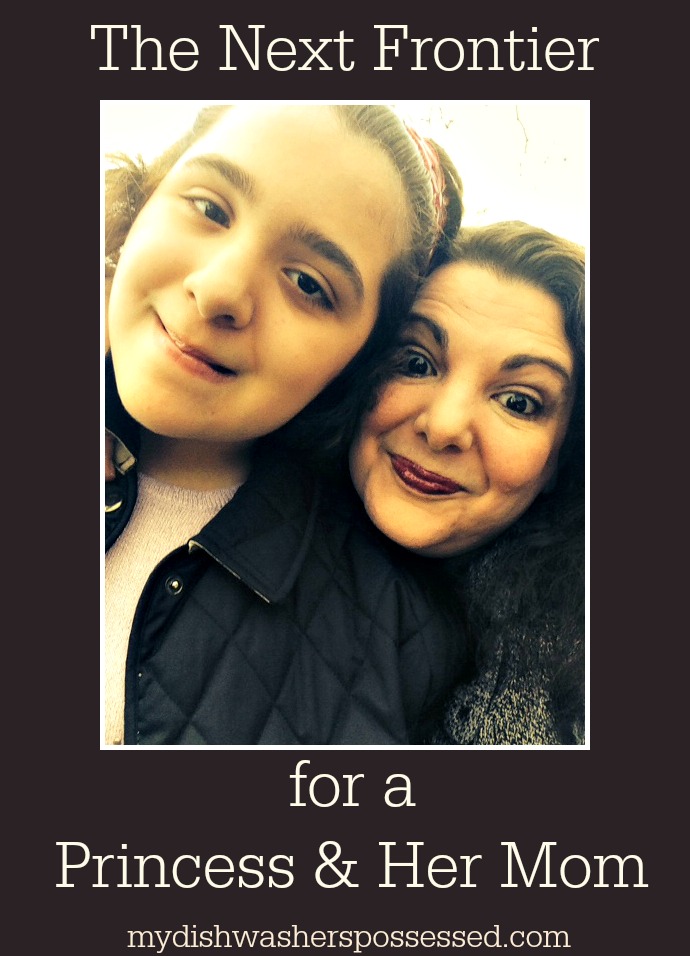 I don't know what I expected to find on Wednesday when I went to a open house at the school for special needs children my daughter will be attending next year. But I didn't expect to feel such profound sadness.
Will I ever completely accept my daughter's limitations?
As I walked the hallways with the other parents, I started to have my doubts.
Lizzy will be leaving the elementary school she has been attending for two years for the greener pastures of the junior/senior high school where she will stay till she is 21.
It's not that I didn't like the school. I did. It's a wonderful place with a variety of programs and a very caring staff.
I just didn't want to be here.
Why my daughter? Why my family? It's not fair. It's just not fair. I'm ashamed to admit these were the feelings that were going through my head.
The first stop on our tour was a display case filled with pictures, awards, and trophies. It was not much different from what you find at other schools. The principal explained that the school has an active student government. The kids run campaigns and vote. It doesn't matter if a student is in a wheelchair or is nonverbal, they will provide any assistance they need.
Everyone laughed when she admitted the biggest gripe the kids have is the food selection in the cafeteria. It really did seem like any other high school in America.
I knew I should be thrilled. And grateful. And I was. But my eyes filled with tears anyway.
As we walked down the halls, we saw students everywhere. Each time we stopped to look in a room, the principal would ask a child if they wanted to greet her friends. There were always a few kids who were quick to say hello, and a few who could tell us what they loved about their school or what activities they were involved in.
The principal told us that the kids have a variety of sports and clubs to choose from. Including a cheerleading squad and kickline, both which I knew Lizzy would love. There are two choruses, and each year there is a big production. This year they are doing The Wizard of Oz.
The children also spend part of their day learning job and life skills, sometimes at a local business in the community and sometimes at job sites the school has in-house. The kids earn money and are learning how to manage bank accounts.
There wasn't a dry eye in the group when a lovely young man, who will be graduating in June, spoke about how eager he is to get out into the world and show people what he and his friends are capable of.
We also had the privilege of meeting a young woman whose whole body is ravaged by CP. She is in a wheelchair and can not really talk. But she can use a computer to communicate. I was amazed at how she worked so hard to type each letter to say hello to us. There was a part of me that wanted her to stop. It looked so difficult and painful for her, I wanted to rush and "save" her. But she continued to touch each letter and gave us a smile.
The principal told us about the after-school social activities that the school holds each year as well as the big prom at a local hotel. The kids get dressed up, and some even come in limos. Just in case any of us were tempted to ask, the teachers and staff are the chaperones. No parents or grandparents allowed.The kids are teenagers and want to be treated as such.
I appreciated that the school made sure to have parents of current students on hand to answer any questions we may have. We heard story after story of how happy their children were and how much it meant to them to be in a school that fully accepted them for who they were. One mom shared that her daughter was hoping she would be prom queen this year.
I am very thrilled and grateful that not only does a school like this exist, but that it's there for my daughter.
I would be lying though if I didn't admit that there was a part of me that wanted no part of this place.
It feels disloyal to admit this. Lizzy has her own path to walk. She was never supposed to be the "fantasy" child I envisioned her to be.I know that. I really do.
My heart just hasn't caught up to my head.
Apparently my daughter isn't the only one who still has a lot to learn. I'm optimistic that we both will get where we are supposed to be.