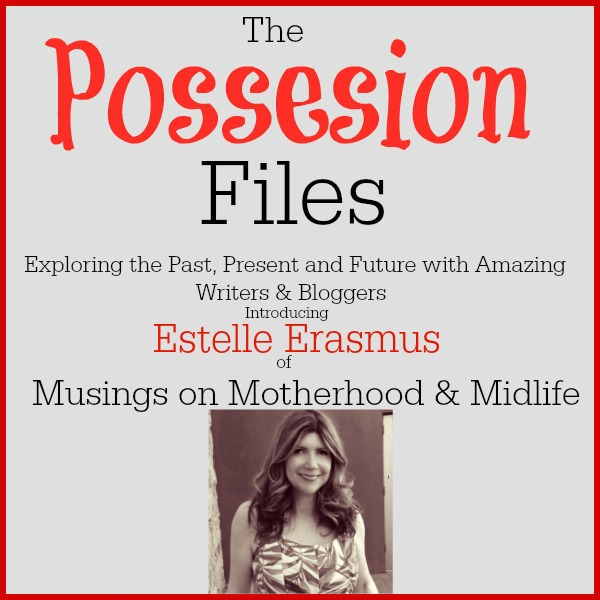 Welcome to the first installment in my new series, The Possession Files: Exploring the Past, Present and Future with Amazing Writers and Bloggers.
In this series I will be introducing you to some some of my most favorite writers, bloggers and people by finding out where they are today, what they miss about yesterday and what they hope for in the future.
I can't think of a better way to kick things off then with my first guest, the impressive Estelle Erasmus of the beautiful site, Musings on Motherhood & Midlife.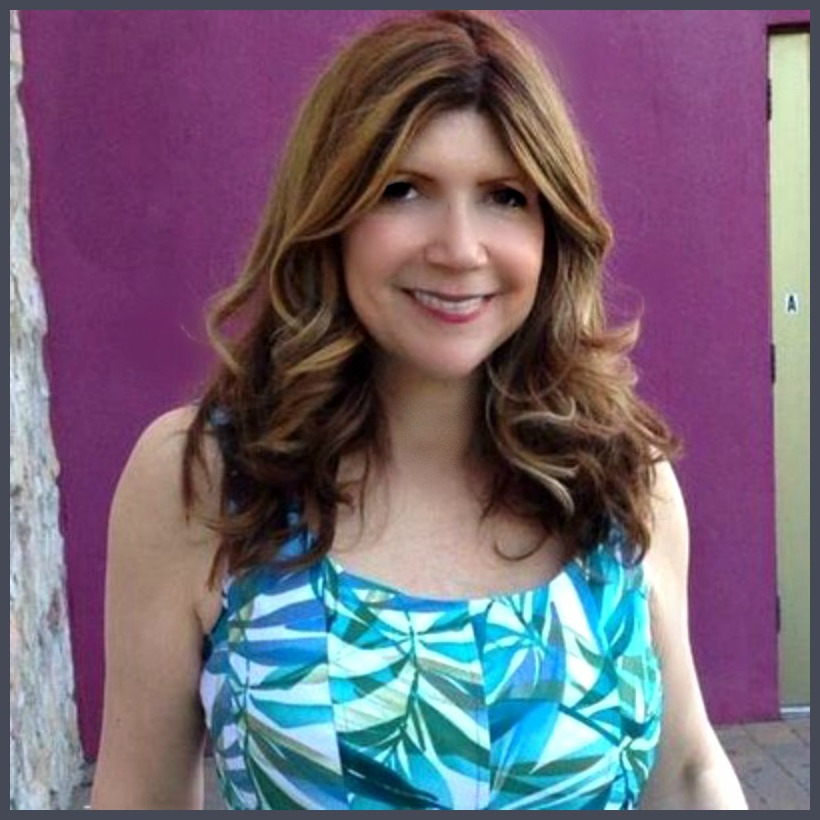 I met this great lady about a year ago and was instantly drawn to her generous spirit and gorgeous writing. After a long and successful career in publishing Estelle started her blogging adventure in 2012 and was named a BlogHer Voice of the Year Honoree the same year. She was honored again this year for her powerful essay, Make Little Girls' Voices Carry.
Estelle was in the inaugural 2012 NYC production of Listen to Your Mother reading her touching essay,And She Danced. She is also an author and/or contributor to several books. And can now be found in the new collection of essays from The HerStories Project, My Other Ex: Women's True Stories of Leaving and Losing Friends.
Estelle I am always so interested in how bloggers come up with name of their sites. How did you decide on Musings on Motherhood and Midlife?
I thought the word musings was an interesting word to use to describe the various thoughts and feelings that I was going to write about. I knew that my experience and adventures being a midlife mom, would be a big part of my blog so that filled in the other part of the equation.
Estelle, you went from being a high powered magazine editor-in-chief (Hachette's Body by Jake, Woman's Own, Women in Touch, The American Breast Cancer Guide) who also wrote about dating and relationships and went by the professional name, The Dating Diva, to being a married mom of a kindergartner, who is also a freelance writer and blogger. That's a lot of transformations. Which one was the most challenging? Which was the easiest?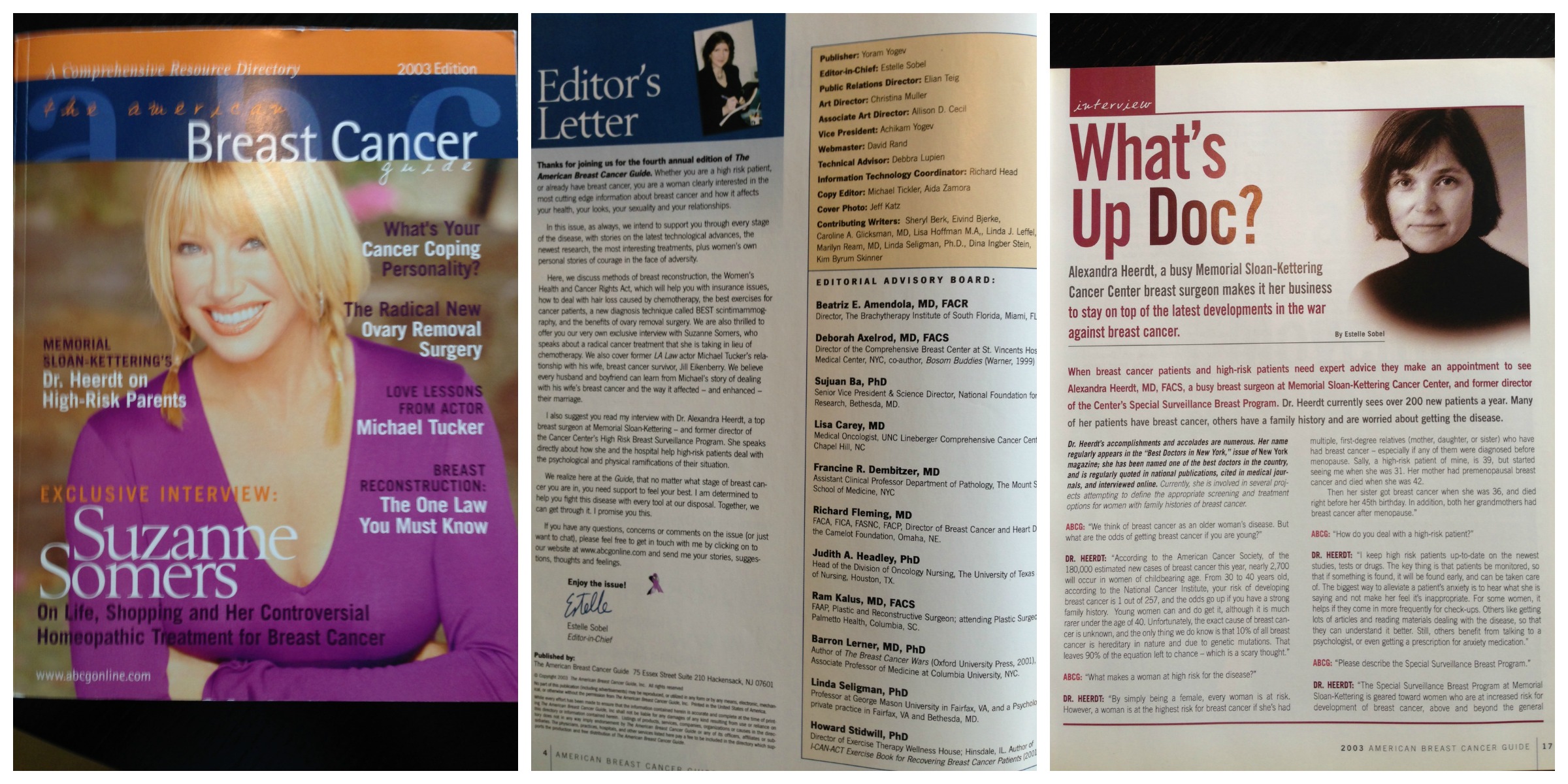 I would say that my hardest transformation by far, was becoming a mother. I challenged myself before my daughter was born to become a mini expert on all things motherhood. I did this by reading books, checking out websites and asking lots of questions. But as a midlife mom, most of my friends were either single, or married with much older kids, so I really had to reinvent every aspect of my life: socially and then professionally, because I opted to stay home to raise my daughter. I was lucky because I already had a track record professionally as a journalist, author and magazine editor, so I was offered a "Mom's Talk" parenting column in my local Patch. I write about that new start here in My Journey from Magazines to Blogging. Socially, I had to reach out to find new sources of community. Here is how I reached out and literally grabbed my first mom friend in The First Step of Motherhood.
The easiest transformation, for me, was being a wife. It took me a while to find the man who was a match for me, but the transition into being a part of a couple was a natural one. As I've always said: I'm a late bloomer, but when I bloom, I bloom big.
I love that!!
What are the three posts you feel describe you and your site the best?
It's Not the Religion in the Man that Matters, it's the Man in the Religion describes my upbringing and how I stretched beyond it when I met and married my husband.
I wrote The Revenge of the "Mommy" Bloggers in response to a Wall Street Journal column disparaging "mommy" bloggers.
And, Make Little Girls' Voices Carry is my advocacy post for girls.

Estelle as I get older I find that I am starting to look back on my life a bit and recently had fun writing a post about things I miss from my childhood. What are some things you miss about being a kid?

Bells: They are a super sweet, chocolate pastry that is a cross between a cake and a chocolate mousse. My dad used to pick them up in Queens and bring them home for dessert. I have tried to find the place where they were baked, but it must have gone out of business. They were so delicious, that my mouth actually waters at the thought of them.
Night Games: My sister and I used to play a series of night games when we were supposed to go to bed. One night we'd switch beds, another night we'd read under the covers in our respective rooms with a flashlight, still another night we'd meet in the hall for a quick game of cards or jumping jacks. The rules were ever changing depending on our moods and we felt we were true rebels. My parents never quite figured what was going on.
Badminton: Come summer, the net would be strung out across our backyard, shadowed by the tall poplar trees that reached 80 feet up into the sky (until my dad had them cut down right before a storm). We'd barbecue hot dogs and hamburgers, have lemonade and Fresca and mallomars and then play a rollicking game of badminton until it was bedtime. This was precious family time to me.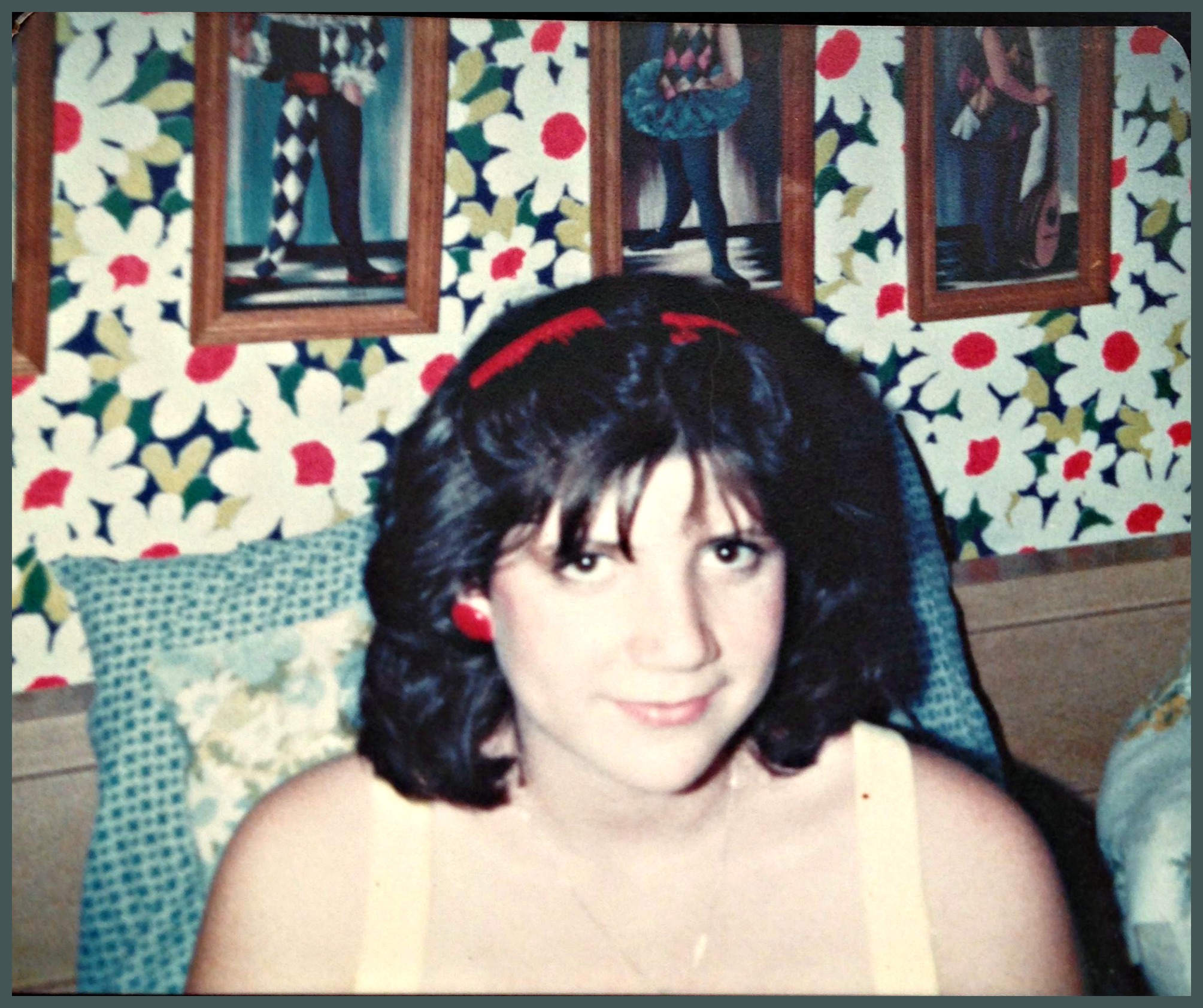 My Bedroom: (pictured above): I don't know if I exactly miss it, but I remember it clearly. I had red carpet, flowered red, white, blue and green wallpaper (that I had picked out), striped curtains, and several dressers which I filled with books. The color scheme of the room was crazy-making. Couple that with the hormonal changes of a girl growing into a teen, and I believe it was a recipe for disaster.
Opera Lessons: My mom used to take me to voice lessons with an instructor who had studied with Beverly Sills' teacher. I am a trained mezzo soprano. We would always eat beforehand (either Taco Bell or Burger King) and follow the lesson with ice cream from Ben &Jerry's or Carvel. I enjoyed this one-on-one time with my mom.
Camp: I received a vocal scholarship to go to the Usdan Camp for the Performing Arts, and loved my experience there. It was a woodsy campus out in Long Island and we had classes (art, music,dance, theater) and hung out with kids from all over Long Island. I felt that I was with my people: other artists, writers and performers. I never had any interest in going away to sleep away camp, but I thought this was a great compromise, and gave me a similar opportunity to learn about myself.
These are great! I also took voice lessons and I have a similar memory of going to my lessons with my mom and then getting ice cream or dinner after. Thanks for sparking that memory.
Estelle we have talked about what is going on now, and what you miss from the past. I would love to end this interview with your future. What would you like it to include?
For women and girls' voices to keep increasing in volume and power in society.
For my daughter to continue to love learning and to be emotionally intelligent.
To publish a novel. I've published a non-fiction book, and have contributed to several anthologies, so a novel is a new venue for me. This month I'm participating in NaNoWriMo-short for National Novel Writing Month, so I  hope to achieve that goal.
To continue to publish my essays in highly credible publications (a recent publication was Marie Claire).
To do more fashion and beauty videos (here is one). And to continue doing Google+ Hangout interviews with authors, editors and publishers such as my recent one here with Lisa Nolan for her anthology Motherhood Causes Drowsiness Funny Stories by Sleep Moms (in which one of your essays is included).
To travel next year to visit friends in Hong Kong.
To continue to build my community of writers, bloggers, friends, and colleagues.
To continue to be a supportive partner to my husband.
Excellent! And I'm so glad you want to do more videos because I loved your video, Glowy Day Makeup Beauty Tutorial and think of it every time I do my eyeliner now! Estelle, thank you so much for being my first guest in this series.
Kathy, thanks for taking me for a spin in the Dishwasher!
Many thanks to Estelle for spending some time with us today. Do yourself a favor and follow Estelle on Twitter, Facebook YouTube PinterestThe Huffington Post Instagram Google +  Linkedin and Examiner