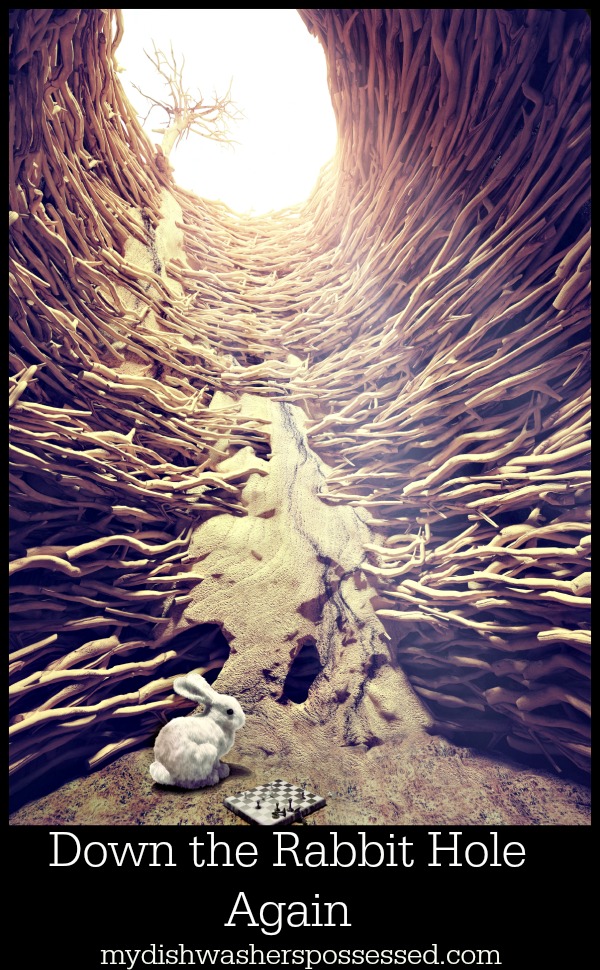 Each year as April and Autism Awareness month rolls around, I find myself in a strange position of wanting to write something about my family's experience of dealing with a range of developmental and learning disorders. At the same time, I feel that I don't really have the right.
All three of our children have received special education services for a range of developmental and sensory issues since they were all babies. But not one of them has ever had the official autism diagnosis.
I want to feel as if I fully belong to a group, to have a platform, and share my story flanked by the many other families who are riding the very strange roller coaster of dealing with a disorder that can wreak havoc one minute, yet bring such joy and support the next.
My family has always been warmly welcomed by the Autism community, and I appreciate that. But I sort of feel like a fake because at least at this point, all three of my kids don't really fit any specific criteria or diagnosis.
Even our daughter, Lizzy, who has very significant and life-altering special needs, has no real diagnosis despite having had five separate MRIs that show major damage.
My family is like a lot of other families with children in the diagnostic limbo of the "neuro-diverse."  Going to specialist upon specialist with a Chinese menu of symptoms–one from Column A, none from Column B, two from Column C, and one from Column D. Where do we fit in? How do we know we're doing the best for our children. What if we're missing something?
I was thinking of this on Wednesday, when I was with our youngest child in the emergency room and kept noticing the signs that announced April is Autism Awareness month.
We were in the ER because Peter started suffering a tic Tuesday night before he went to bed. At first I thought he was just playing around. He is a wonderfully imaginative and somewhat eccentric child, and I could see him trying something like this just to see what it would feel like, or what kind of reaction he would get.
Peter is the poster child for neurodiversity. He has some symptoms that might suggest Asperger's Syndrome or a light autism diagnosis. But he doesn't fit all the criteria. Some of his behaviors fit into the ADHD category, and others in the sensory-processing disorder category. He also exhibits signs of being gifted.
This has made getting him the help he needs a challenge, and I'm always worried I'm missing something. My biggest desire for all three of my children is that they each live up to their potential and lead happy, productive lives.
I tried to keep calm as I was watching these new symptoms. After all I'm a pro at dealing with scary things with my kids. But by Wednesday afternoon, I knew something was wrong. Peter uncontrollably shook his head back and forth. His arms flailed. His eyes blinked and rolled back in his head. His tongue was spastically sticking to the inside of his cheek.
"Mom why can't I stop moving my head? I'm getting dizzy."
I felt horrible for him. We went to his pediatrician, who sent us to the emergency room at a specialty hospital for children.
Once there a parade of professionals and doctors tried to figure out why my kid was suddenly suffering what we feared were seizures.
I patiently answered the same questions over and over from each new doctor–keenly aware that they were only trying to help. I kept thinking how grateful I was that my husband had a good job, and that we had great insurance. I was so thankful that my mom could come with me, so I didn't have to do this alone, and that my dad could stay with my other kids until Joe got home.
I thought of  all the other families who weren't as fortunate as we were. Who didn't have the resources to go to good doctors or hospitals. I remembered this to keep me grounded. Because there were times when I just wanted to scream: Won't somebody please tell me what is going on with my kid?
Ultimately it was decided to admit Peter to the hospital for some further tests and observation. Some of his blood work came back suggesting an undiagnosed strep infection. He was scheduled for an EEG in the morning, and we were moved to a new room which brought with it a new parade of professionals and another round of questions.
When we were finally released Thursday afternoon, we had far more questions than answers. The next few weeks will bring appointments with new doctors and more tests.
Once again one of my kids is in diagnostic limbo. And I'm tired. Tired of searching for the right doctor. Tired of tests that say it's one thing only for another test to say it's something else.
I will survive the unknown by focusing on what I do have and relying on my friends who have gone before me.
I would be lying if I said I wasn't scared for what the next few weeks and months may bring. I want the best for my son, and I want him to have a happy life. I know that  by sharing our story, it may mean that at least one other family may know they're not alone. And isn't that what these awareness campaigns are all about?